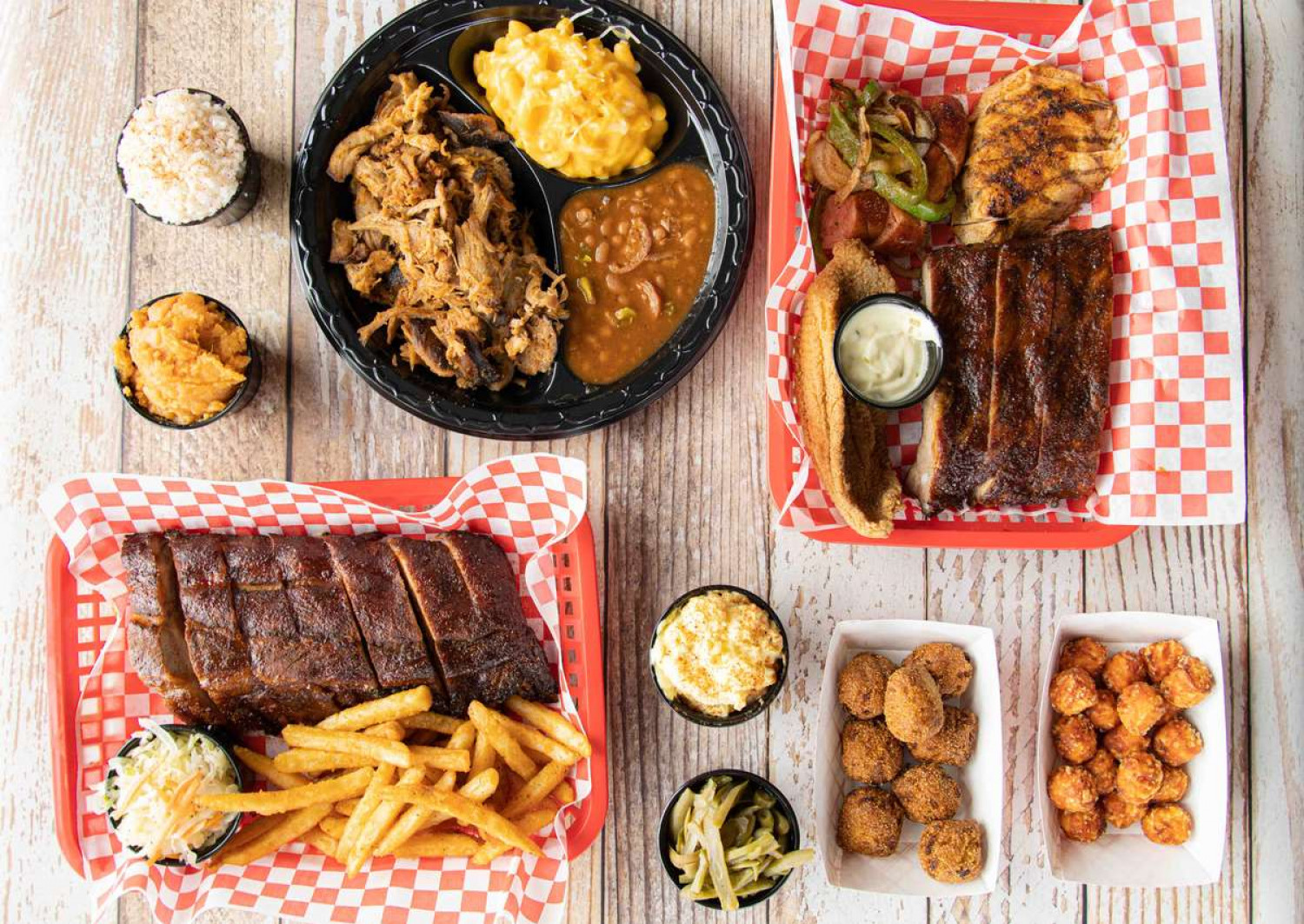 Delicious Barbecue Is Within Reach
Arrange for catering from our barbecue restaurant in St. George, UT
Looking for a Bite to Eat?
Stop by our barbecue restaurant in St. George, UT
Wasting time looking for a good lunch or dinner spot doesn't have to be your everyday struggle. Instead, find your favorite meal at DUB's Barbeque & Catering in St. George, UT. We're a gluten-free barbecue and catering restaurant excited to serve you. Our homemade sauce and rubs add amazing flavors to our pulled pork, brisket, chicken and other menu items.

Taste our amazing barbecue for yourself when you visit our barbecue restaurant today.
What meal is on your mind?
When you're having a barbecue craving, there's only one place to go. Our barbecue and catering restaurant has a diverse menu of utterly delectable meals. Some of our favorites are:


Big Easy Beer Battered Shrimp
St. George's Best Wings
Baby Back Full Slab Ribs
You're The Boss Plates
A la carte meats and sides
Not sure what you want? Ask us for our favorites when you eat at our barbecue restaurant today.
Catering any party from five to five thousand guests
The best thing about our barbecue restaurant is that you don't have to visit us to try our food. We can provide catering for any event you're hosting. Our maximum guest limit is 5,000, so we're well-equipped to serve guests at your wedding, corporate party, graduation or other events.

Learn more about our catering services by checking out our Catering page today.